Routine and scheduled maintenance for your landscape is very important if you wish to keep your property looking great. Whether it be shrub pruning, tree pruning, flower maintenance, weeding, fall clean-ups, spring clean-ups, fertilizing, or mulching, we can assure you we will do the job correctly. Knowledge of all different types of plants, trees, shrubs, and flowers is very important. All different plantings require maintenance at different times of the year. Some decorative trees need to be pruned in the middle of the winter while they are dormant while some evergreens are to be pruned in the beginning of the summer after they are finished with their new growth.

We use all the finest soils, fertilizers, and mulches while we maintain your landscape. Certain mulches are better for trees while others are better for your flowers. We can also install soaker hoses and additional types of irrigation in order to keep your landscape green and full of life!

We would love to hear from you with any questions regarding your gardens, shrubs, trees, or landscapes. Please feel free to contact us about your questions!



Links to our other landscape service pages.
» Hardscapes
» Landscape Lighting
» General Landscaping
» Landscape Plans
» Sitework & Excavation
» Tree & Shrub Planting
» Gardening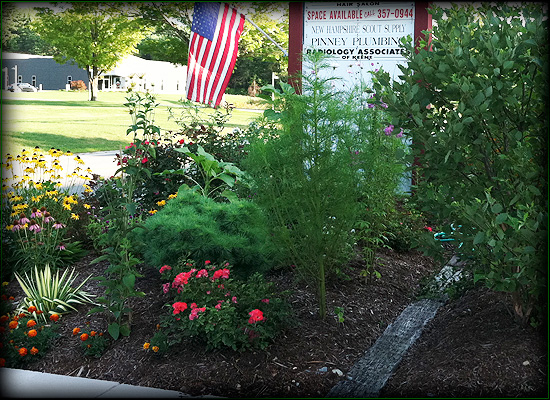 To see photos of our work please visit our portfolio page.


*Our landscaping services do not include lawn care or pest control. We can provide recommendations for fully qualified contractors who handle property maintenance.